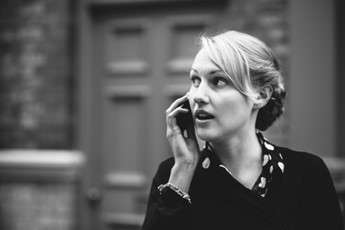 Lotte - Indie York
New Administrator joins Indie York ahead of this year's AGM, and the group calls for new Steering Committee Members
The committee behind the dynamic Indie York are delighted to introduce their new Administrator and Social Media Manager, Lotte Inch, who joined the team at the end of April 2022. Lotte joins at an exciting time, as membership levels thrive, new indie businesses spring up across the city and the support for independent businesses soars nationally.
Lotte is no stranger to the trials and tribulations of running one's own business, having owned her own Gallery in York for over 7 years. She is well positioned to support and to champion York's indies having also been joint founder of the Fifth Quarter (Bootham & Gillygate's Traders Association) and having worked for many years in various independent businesses across the sectors, in York. Lotte was a founding member of Indie York, joining 29 fellow businesses, led by the illustrious Founder and Chair, Johnny Hayes, as they tried to bring life and business back to the city following the disastrous floods of Boxing Day 2015. More recently, she curated and programmed the Bloom! festival for Make It York – a 4 day event which saw over 100 fringe events take place, each delivered by York's brilliant independent businesses and community groups.
Lotte is hugely passionate about the indie business scene in York and is thrilled to be able to work for this important and thriving sector within the city. "It is an honour to be able to work alongside York's inspiring group of independents and I can't wait to support, promote and unite them as part of my role," says Lotte.
Indie York's Chair, Rebecca Hill, from Galtres Lodge Hotel and Forest Restaurant says, "we are delighted with the appointment of Lotte Inch as Indie York's new administrator and social media manager. Having been a founding member, and having organised Bloom!, Lotte is well known and respected within the York community, especially amongst the independent businesses, and has fit into her new role seamlessly."
Lotte's first key task will be to organise the Indie York AGM which takes place on Thursday 7th July at 6.30pm, kindly hosted by The Grand. Tickets for members and interested members can be booked here: https://www.eventbrite.com/e/indie-york-agm-summer-social-7th-july-2022-tickets-362956872777
Indie York are also calling at this time, for existing and new members to join the Steering Committee. Enthusiastic and motivated people are encouraged to volunteer a small amount of time, alongside a group of other business owners from the city, to help drive and direct the future of Indie York. Interested parties should contact Lotte at hello@indieyork.co.uk.