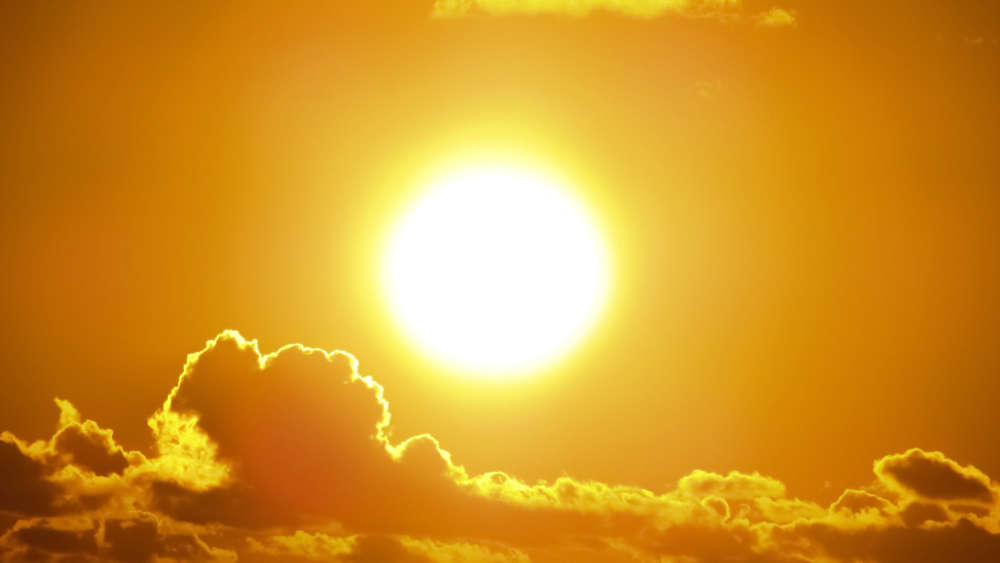 Photo: Pexels
With reports of a heatwave arriving this weekend and the temperature only getting hotter as we head into summer, we all need to remember to apply sun cream to avoid damaging our skin.
This is even more important than ever as new research has found that many of us use sun cream incorrectly - with almost a third of UK adults only applying sun cream on the hottest days.
Skin care experts are warning us of the need to protect our skin not just during the warm weather when the sun is shining but all year round, even when the sun's harmful rays are not as visible.

This caution comes as new research shows more than a quarter (28%) of us admit to being stuck in our ways and only wearing sun protection on sunny days, with the same percentage believing sun cream is just a seasonal thing, something we would only consider using in the summer.

With the British weather as unpredictable ever, there is an even greater need to break our old habits which result in millions of us persisting with patchy sun care habits, with us reacting only after we start to burn rather than for prevention before we are out in the sunshine.

Skin cancer remains the most common cancer in the UK, yet two in five women fail to use any sun protection products at all, even when the sun is out - let alone when the sky is cloudy.

The Met Office now includes UV information within forecasts. UVA and UVB are both types of ultraviolet (UV) radiation from the sun and have been linked to skin cancer. UVB is the main cause of sunburn, while UVA can cause premature skin ageing. UVB rays are blocked by glass, but UVA can penetrate that and clouds (over 90% of UV rays can pass through a light cloud cover and cause sunburn).

According to the UK Department of Environment and the MetOffice, UV levels rarely go above 7 on the Solar UV Index in the UK but last year levels reached a record breaking 9 on the index. On a scale from one to 11, that is rare and "very high". Changes to the ozone is just one of the reasons several dermatologists are recommending the use of sun protection on a far more regular basis than most Brits are used to – daily rather than just when we're at the beach. Not least because 61% of people in the UK have suffered sun burn in the last decade.
The language used to describe sun protection is perhaps one of the issues behind Brits being stuck in their ways, as 19% of UK adults don't understand the language on suncream bottles, according to research by leading scientific skincare brand La Roche-Posay.

When it comes to the younger generations' sun care habits, Gen Z are driven more by influence than knowledge. Four in ten agree they like to try new and innovative sun care products but admit lesser levels of knowledge when it comes to the actual ingredients, how sun care works, UVA, UVB and how to apply.

It's not just the sun and clouds we need to be cautious of, as a huge 10% of 16-24s use a sunbed two to three times a week, with 10% of people across the country agreeing that they prioritise a tan over their skin health. London and Leeds top the city tanning table with 13% prioritising tan over skin health with Manchester and Brighton (12%) following close behind.
The research was conducted by Opinion Matters, among a sample of 2,011 Nationally representative respondents from the UK (16+). The data was collected between 21.04.2023 - 24.04.2023. Opinion Matters abides by and employs members of the Market Research Society and follows the MRS code of conduct which is based on the ESOMAR principles.