On national poetry day (6th October), Robert Powell will become York Civic Trust's first 'writer-in-residence'.
On national poetry day (6th October), Robert Powell will become York Civic Trust's first 'writer-in-residence'.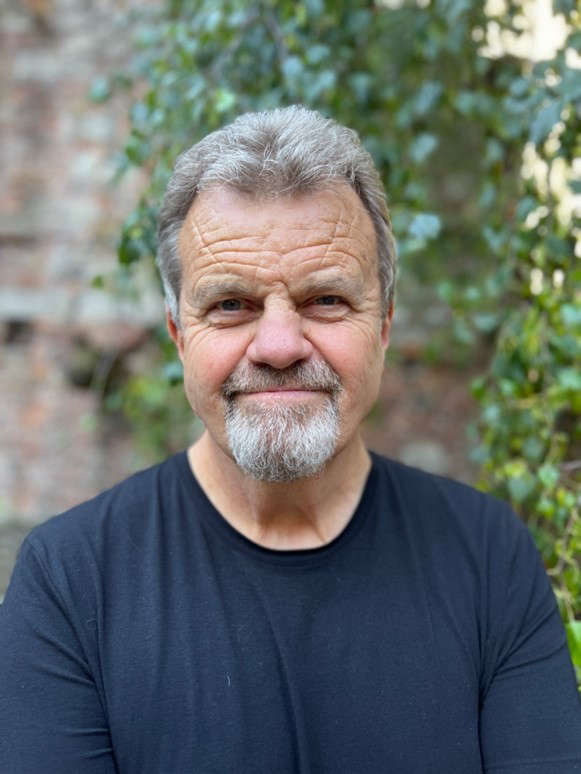 Robert Powell
This exciting partnership was born out of York Civic Trust's 75th Anniversary celebrations in 2021, during which Robert organised workshops encouraging people to create poems by exploring Walmgate's 'hidden histories'.
Robert Powell is a Canadian-born writer who has lived in York for the past seven years. He has produced four critically acclaimed collections of poetry as well as films and performances. Robert finds inspiration in history – its artefacts, stories and people, and the way these impact our experiences today.
As part of the residency, Robert will be focusing on using writing to explore York's past and the connections between the many different areas of the Trust's work – including Fairfax House (its own Georgian townhouse museum), the Trust's rich collections, and its Heritage Planning Studio at the University of York.
Speaking about his upcoming residency, Robert said:
"I'm thrilled to have this opportunity to encourage creative approaches to exploring our past. What better place to do this than in York, with its many layers of history and its vibrant creative scene? And what better organisation to collaborate with in this than York Civic Trust?"
"Understanding and valuing the past involves both historical facts and imagination. I'm keen to help unlock the stories in the fascinating objects at Fairfax House, and the magic in some of the lesser-known aspects of York's past."
As writer-in-residence Robert will be working people already involved with the Civic Trust – staff, members, volunteers and trustees – as well as the wider public through workshops and events over the next six months. Robert will also be looking to work with the Trust's close neighbours on Castlegate and other heritage organisations in the city.
Chief executive of York Civic Trust, Andrew Morrison, said:
"Having a writer in residence at Fairfax House will be a wonderful opportunity to creatively explore our work through different lenses. I am sure it will reveal some fantastic new perspectives that will enrich what we do."
It is hoped that this will be a chance to celebrate the Civic Trust through exciting creative projects, as well as an opportunity to think imaginatively about how to bring together the different facets of the Trust's work.
Robert Powell will commence his residency on Thursday 6th October. If you're interested in being involved, please contact Fairfax House Curator Sarah Burnage on 01904 655 653.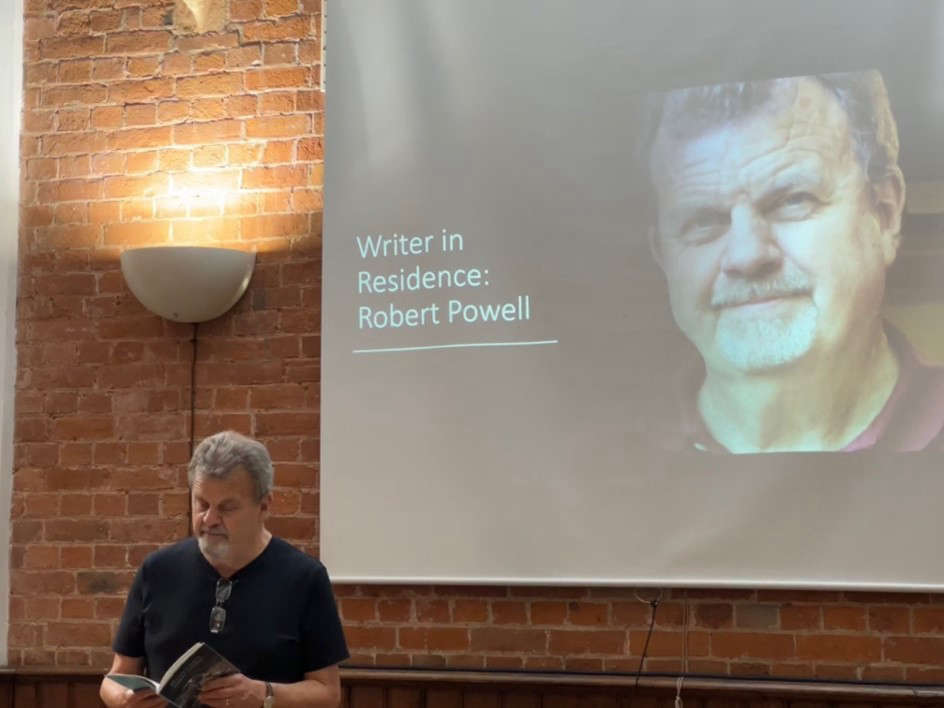 Robert Powell reading a poem at the Fairfax House Volunteer Annual Meeting.