The Ten Second Telly Challenge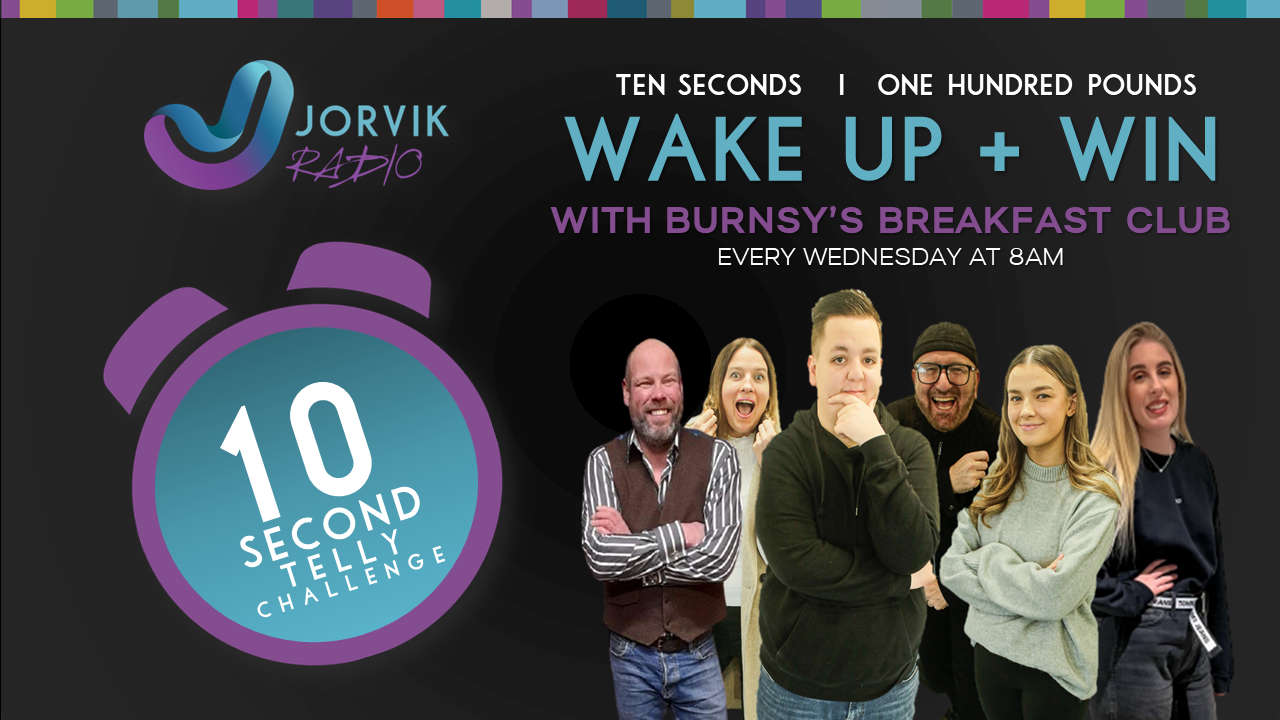 YORK'S WORST KEPT SECRET IS OUT!
Times are hard, and we recognise that, which is why Jorvik Radio is giving you the chance to be a Wednesday Winner with the Ten Second Telly Challenge, every Wednesday morning just after 8am.
How does it work?
We'll play a clip from a popular TV show, and you have to guess what that TV show is. You'll be asked live on air, and you'll have to guess within the 10 seconds the clip plays for. If you get it right, you win a Jorvik Radio mug and you're through to the next round. In the next round, we really put your knowledge to the test.
Round 2 - The Music Round
The second round is all about music. The way it works? Well, we will play 10 seconds of a popular song. While the clip of the song is playing, you'll have to guess:
The artist
The title
The year
The position it originally charted at
Get all of these right in 10 seconds, and you'll be £100 richer! Get them wrong, and you leave with nothing!
If you think you've got what it takes, call before 8am on Wednesday mornings, or fill out the form below and we'll call you to play the Ten Second Telly Challenge, only on Jorvik Radio.