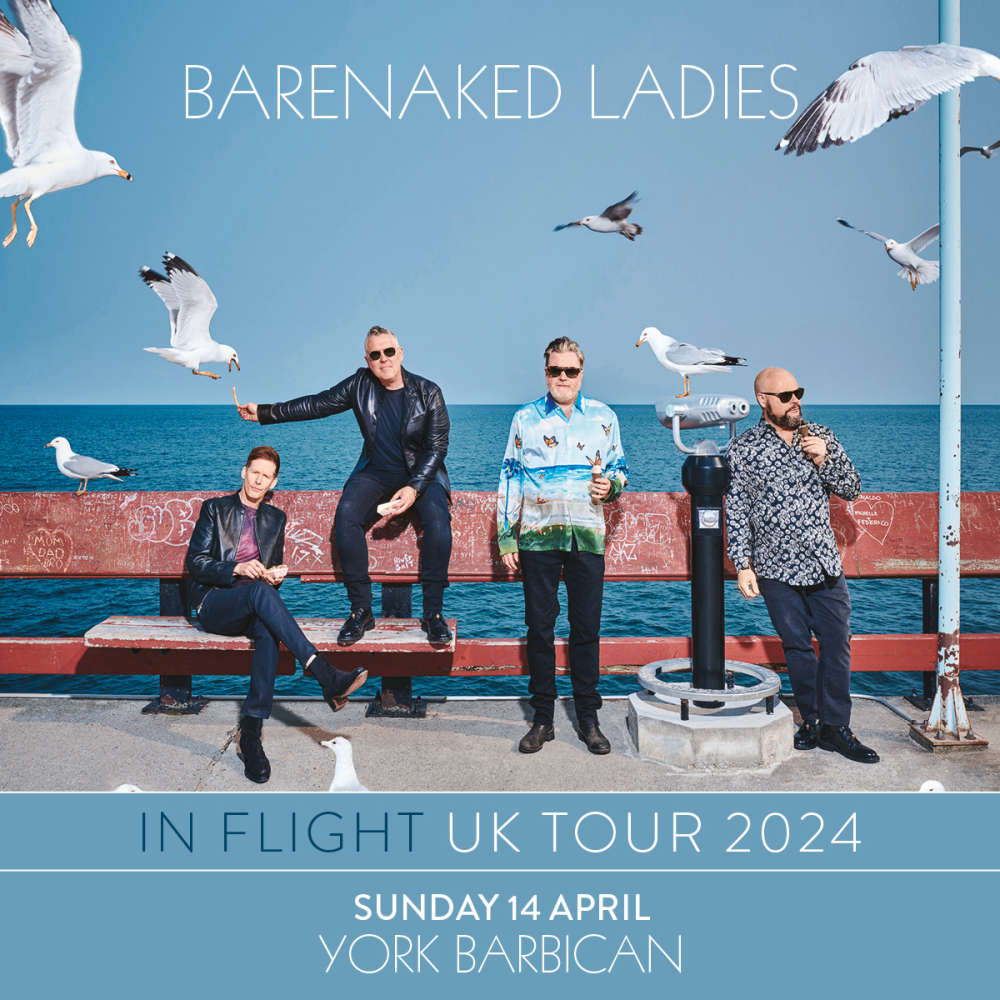 BNL will be making their long-awaited return to York as part of their In Flight UK Tour 2024 at York Barbican on Sunday 14 April 2024.
Drummer Tyler Stewart comments: "From Edinburgh in the north to Brighton down south, we're coming back to rock the UK, Barenaked Ladies always love playing in Ol' Blighty. Our In Flight UK Tour 2024 will feature tasty new songs from the album and of course, a whole slew of BNL hits spanning 35 years. So come on Subjects! It's time to ring in spring with your favourite Canadians, Barenaked Ladies. We look forward to seeing your happy faces."
Tickets will be on sale on Friday 22 September at 10am from ticketmaster.co.uk.