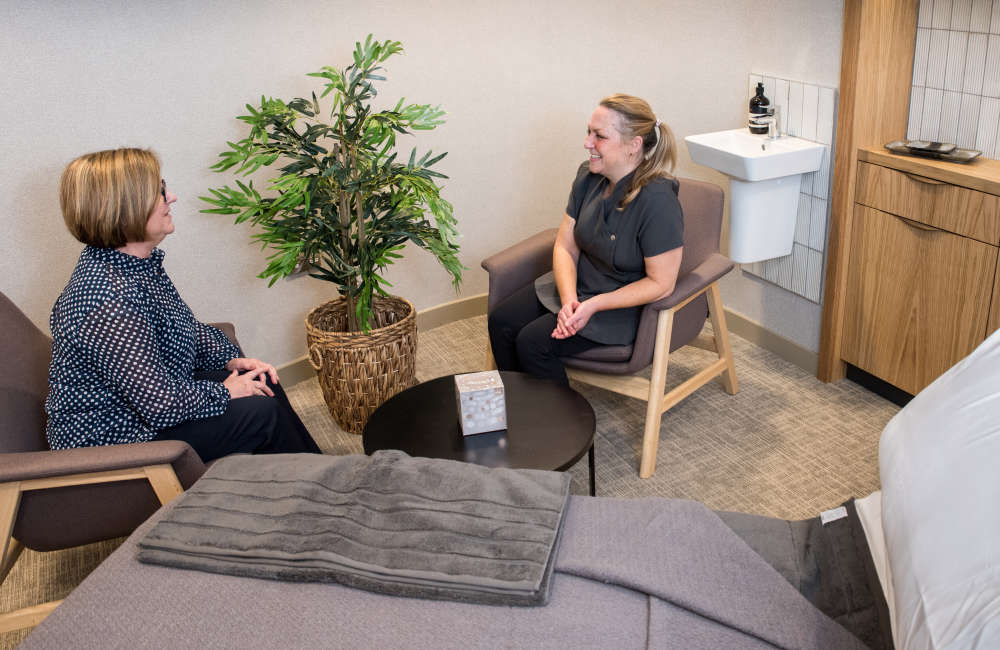 York Against Cancer is thrilled to announce that the new complementary therapy programme offered at The Leveson Centre at York Community Stadium has been incredibly popular since its recent launch. Due to high demand, the charity is expanding the provision by bringing in a second therapist, meaning there will be more availability for cancer patients from across the region to benefit from these services free of charge.
The Leveson Centre - a support centre for people living with cancer, established and run by York Against Cancer - offers a range of complementary therapies to support cancer patients in their journey through cancer treatment and beyond. The initial complementary therapy offering of reiki, hypnotherapy, aromatherapy, and reflexology has been well-received by patients, who have found these therapies to be beneficial in managing their physical, emotional, and mental well-being after cancer treatment.
"We are delighted to see the positive response to our complementary therapy program at The Leveson Centre," said Debbie Smith, General Manager at The Leveson Centre. "Our goal is to provide a wide range of holistic support services to cancer patients and their families, and being our first service offered, we are so pleased to see the positive impact it has had so far on improving symptoms, reducing stress, and improving the overall quality of life for cancer patients."
The charity covers the cost of up to six sessions of complementary therapy for patients, meaning the financial burden is taken care of.
"The demand for our complementary therapy program has been beyond our expectations," said Alethea Pritchard, resident complementary therapist at The Leveson Centre. "We have seen first-hand how these therapies have made a difference in the lives of our patients, and we are committed to expanding the program to accommodate the increasing need for these services."
The Leveson Centre is staffed by qualified and experienced practitioners who provide personalised care and support to cancer patients. The centre also offers a welcoming and calming environment for patients to relax and take a moment for themselves.
Both therapists, Alethea Pritchard and Sarah Yates, bring with them years of qualifications and experience working with cancer and palliative care. Both therapists are a welcome addition to the York Against Cancer team, who's main mission is to help as many people affected by cancer as possible,
York Against Cancer extends its heartfelt thanks to its donors, supporters, and volunteers whose generous contributions have made the complementary therapy program at The Leveson Centre possible.
For more information about The Leveson Centre and the complementary therapy programme, please visit www.thelevesoncentre.org.uk or contact support@thelevesoncentre.org.uk or 01904 202647.