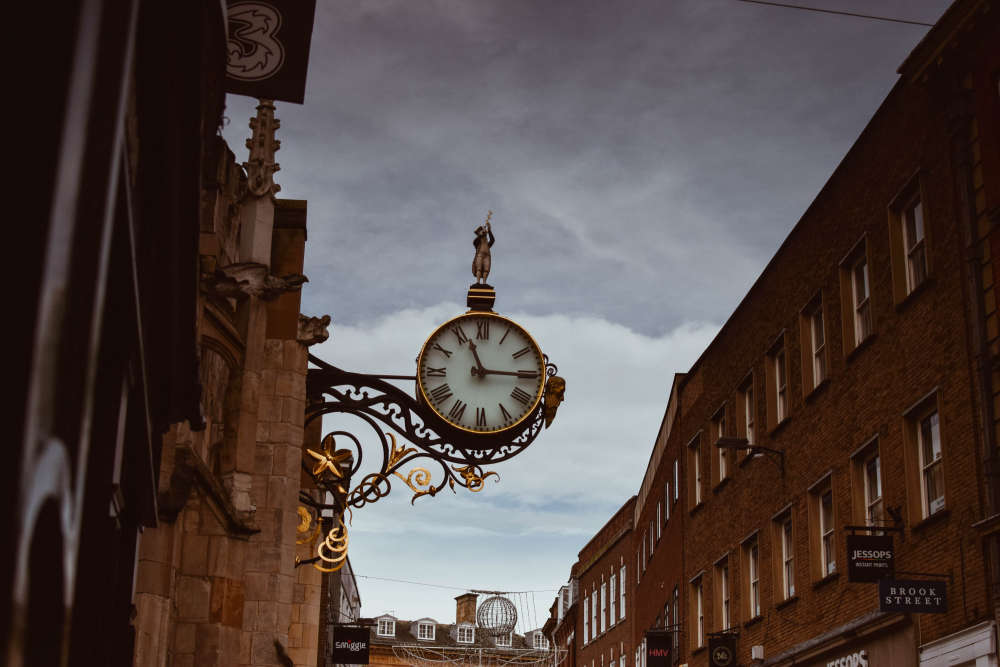 On September 30th, at the heart of York's acclaimed 50+ Festival, we will be celebrating, across the city, the UNESCO-designated Day Of Older People (officially 1st October but York's community celebration will be on the Saturday).
The contributions, the memories, the reilience and the sense of fun that older people share will be told through the voices of elders from our community and through activities which we can all join in. The theme for 2023 is older people living planet-friendly lives.
Across the 50+ Festival, stories will be told through voices and images on social media, screen showings in York Theatre Royal, York Minster, West Offices and York Explore, and also via BBC Radio York and York Hospital Radio. Visits by elders to Castle Museum and to Museum Gardens prompted story-telling by individuals from different creative, political and social backgrounds – people who have helped over time to shape our community in their own planet friendly way – for the better!
On the day, York Theatre Royal will be hosting special pedal-powered screenings on the patio (weather permitting) with opportunities to test your own pedal power! This links to the theatre programme of A Play for the Living in a Time of Extinction. In York Art Gallery a free, day-long facilitated art work shop will be open to elders linked to the exhibition Bloom and to Museum Gardens. And in St Helen's Square mobile eco-angel sculptures, created from waste materials, (ie pre-loved items) will offer dance opportunities to young and old alike.
The events have been developed drawing on enthusiastic volunteers from across York Older People's Assembly, Age UK York, Parkinsons' Creatives, our friends in the cultural and media sectors, and York Minster.
Dianne Willcocks, Vice Chair of YOPA, said:
"York is unique and York is brilliant....importantly, York can boast an incredible generation of different groups of elders who have made and continue to make community life in our creative city the place that we can all love and value... As a central part of the 50+ Festival, IDOP23 is about honouring each of them and saying a warm and heartfelt: 'thank you'"
Simon Holmes, Chief Executive Officer at Age UK York, said:
"As Age UK York we are delighted to be working together with York Older People's Assembly (YOPA) and other wonderful partners as part of York's 50 Plus Festival including in the International Day of Older Persons on 1 October.
Each day Age UK York's staff and volunteers work with people in our local communities and hear so many inspiring stories from those we meet. We are delighted to be able to share some of these as part of the International Day of Older People.
We encourage people to discover these for themselves by attending the exciting events planned and hear about the continued contribution of older people across York."
Issy Sanderson, Art and Creative Activities Teacher for Parkinson's UK York Branch said
" In our Parkinson's Art Class we are really excited to take part in the International Day of Older People and show how elders can rise to the challenges that possible ill health or disability can throw at them and live life to the full, having fun, engaging in topical issues, and enjoying being creative ."
The events taking place are:
York Minster:
Week commencing 25/9: short film showing of York older citizens in Foyer,
West Offices
Week commencing 25/9: short film showing of York older citizens in Foyer,
York Theatre Royal
Week commencing 25/9: short film showing of York older citizens in Foyer,
26/9; 27/9; 28/9; and 30/9: pedal powered film screening and opportunity to test your own pedaling power on the Patio,
York Art Gallery
September 30th 11 am – 4 pm: free facilitated art workshop for older citizens
St Helen's Square
September 30th 11 am – 4 pm: eco angel sculptures and opportunity to have fun!
York Explore, Marriott Room
October 1st 11.30-3pm: mini Information Fair for elders plus short film showing of story telling by York older citizens
Radio York
September 28, 29 and 30th: voices of older people in conversation promoting Older People's day
York Hospital Radio
September 23 and 30: in conversation story telling designed to engage the older hospital community.
Full details on the events taking place can be found on the York Older People's Assembly website (www.yorkassembly.org.uk).