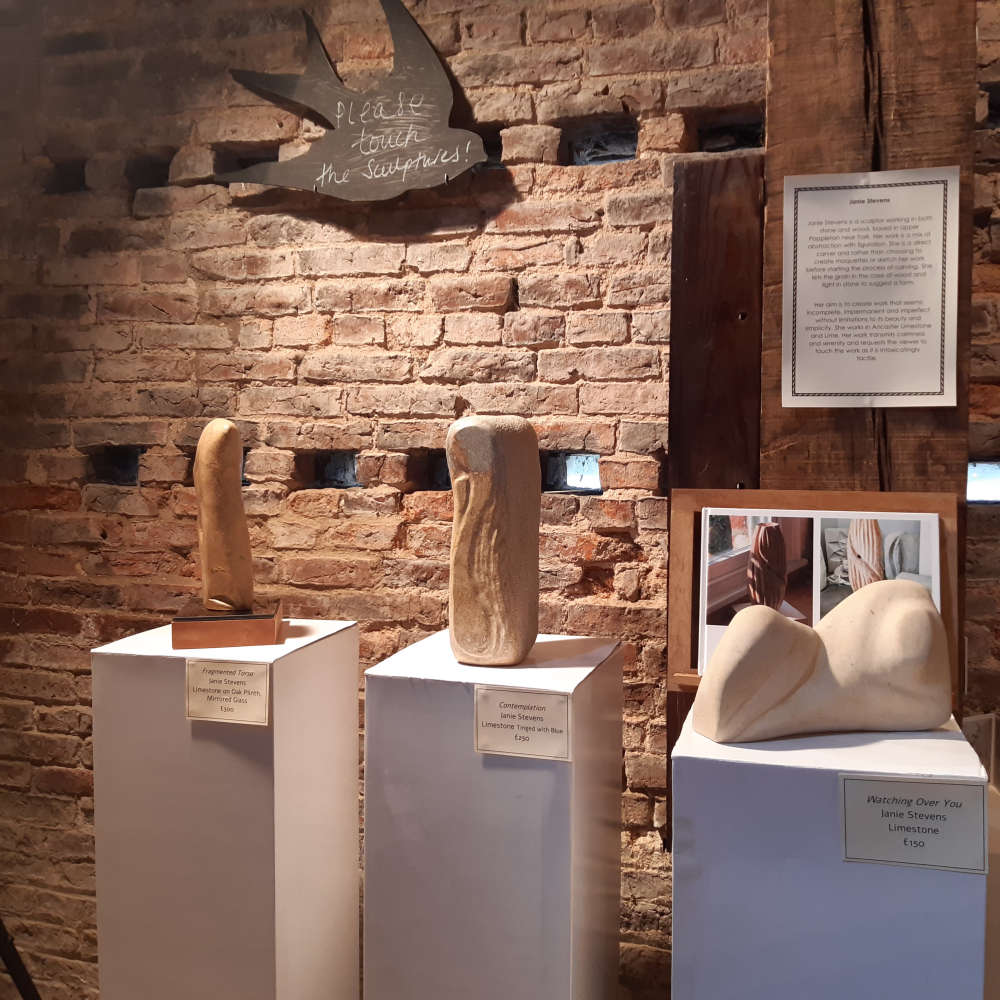 From May 28th until July 31st, talented York sculptor Janie Stevens will pay homage to the wine industry by exhibiting her unique range of limestone sculptures at the award-winning Pairings Wine Bar based on Castlegate in York.
Showcasing a wide range of handcrafted limestone sculptures, Janie will be exhibiting some of her best work including Rescue – one of her most iconic pieces within her limestone collection. The exhibition will give audiences the opportunity to get up and close to Janie's work which has all been made using locally sourced limestone.
Janie says "It is well-known in the wine industry that limestone soil can produce some exceptional fine wines and so I wanted to pay my respects to this well-respected craft by exhibiting several of my limestone sculptures. Each sculpture that I am exhibiting complements Pairings' refined range of wine and I hope visitors enjoy the work as much as I have enjoyed carving the sculptures ready for the exhibition."
Janie, a former charity worker transitioned to wood and stone sculpture work having found the craft gave her the time and space she needed to focus on herself. Having discovered a talent for the craft, Janie trained at York College before opening her own sculpture practice, The Greenthwaite Sculptor in 2020.
Janie continues "I adored and still adore the work I did within the charity sector, but now in my mid-fifties, I felt it was time to focus on me and sculpture work is essentially a form of art therapy for me. I enjoy creating understated yet unique pieces that offer a new perspective under different lighting conditions which appeal to many. Pairings offer an excellent environment and atmosphere for my sculptor work and I am looking forward to seeing how each piece looks within the wine bar."
Janie's exhibition can be found across the ground floor of the area and the work on display is for sale and can be purchased directly from the artist.
Pairings Wine Bar is open to view the sculpture work on display from Sunday to Thursday 12noon – 11pm and Friday and Saturday 11am – 12 midnight. For more information on Janie's work visit www.thegreenthwaitesculptor.co.uk visit or to find out more about Pairings visit: www.pairings.co.uk.