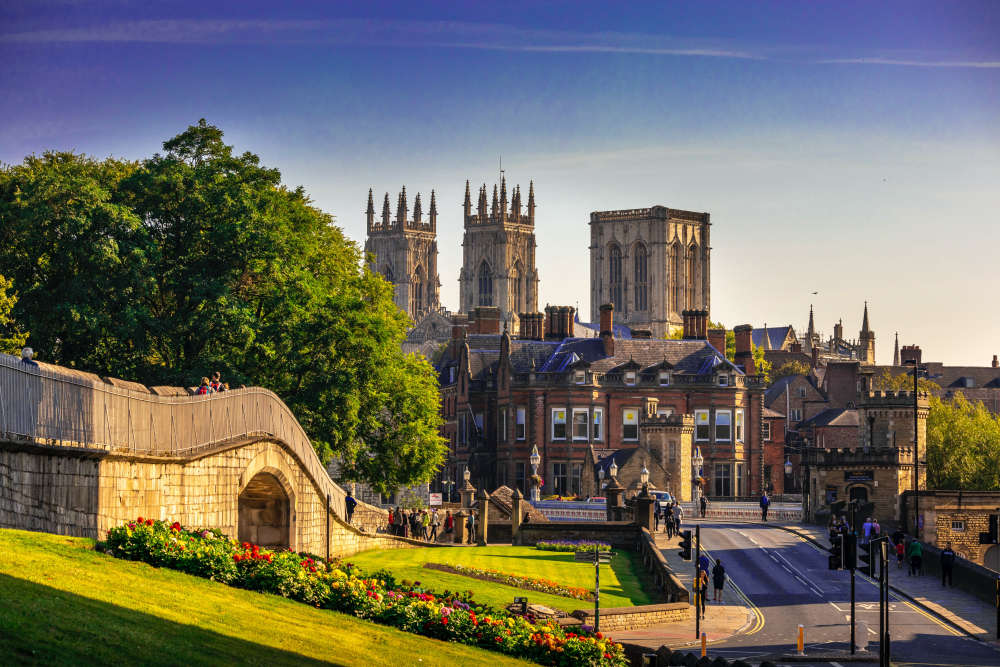 The University of York has solidified its position as the premier institution in Yorkshire and the Humber, clinching the top spot in the highly regarded Complete University Guide rankings for the region and beating last year's winner, Leeds. 
In addition to this remarkable achievement, York has secured an impressive joint 16th position in the national rankings, reaffirming its status as a leading institution renowned for its exceptional teaching and groundbreaking research.
Every year the Complete University Guide releases UK university and subject league tables to support prospective students to make informed decisions about their future. The regional league tables help people find the right university for them in their area.
The Yorkshire and the Humber region boasts a strong higher education landscape, as evidenced by the impressive rankings achieved by its universities in the highly respected and independent Complete University Guide.
In the overall league tables, last year's regional winner, the University of Leeds, achieved an impressive joint 22nd place nationally, reflecting its commitment to delivering a comprehensive and enriching educational experience despite dropping to 3rd place in the Yorkshire and the Humber area.
Pipping Leeds to the post for 2nd place in the region is the University of Sheffield which has jumped 8 places nationally, coming in 20th.
There is good news for other Leeds-based institutions too. Leeds Beckett University (66th) saw their ranking improve by a whopping 40 places - the largest increase of any university anywhere in the UK for the 2024 league table.
Leeds Trinity University (121st) also saw their fortunes rise, climbing 7 places compared to their 2023 placement.
The Complete University Guide's league table follows on from last month's Student Choice Awards, hosted by its sister site Whatuni, building on the information available to prospective students to help them make the right decisions as they consider their higher education options.
Within the Yorkshire and Humberside region are pockets of subject-level excellence. Despite the following universities performing below 40th in the overall table, all had high-quality subject rankings reinforcing the importance of looking below the overall ranking. Sheffield Hallam University (63rd) ranks 2nd nationally for Health Studies as well as 6th for Land & Property Management. University of Bradford (105th) ranks 2nd for Paramedic Science.
Universities in Yorkshire and the Humber continue to demonstrate their dedication to academic excellence, research innovation, and student satisfaction. These achievements further enhance the region's reputation as a hub for higher education and reinforce its appeal to students seeking a world-class educational experience.
Professor Amanda Chetwynd, Chair of the Complete University Guide Advisory Board, said:
"Congratulations to the University of York for achieving a top position in this year's Completthe e University Guide regional rankings. The rankings show just how high the standards are among Yorkshire and the Humber's top universities.
"Many prospective students in Yorkshire and the Humber are keen to find the best university in the local area. Complete University Guide's regional league tables are a valuable source of information to give local prospective students a greater understanding of what higher education options there are in Yorkshire and Humberside."
Simon Emmett, Chief Executive Officer of IDP Connect, said:
"With more and more students thinking about how they can make the most of their university experience, the 2024 Complete University Guide league tables will serve as an important guide. We know these rankings help them to make the right decisions about where and what to study as they take their first steps into higher education."
"What makes the Complete University Guide special is its independence. Our expert board considers a whole array of information before producing our widely-regarded rankings. The tables' independence from our other operations remains a crucial part of our organisation and ensures that students, parents, and advisors can trust the results and make informed choices based on them."
"The Complete University Guide is exactly that. It is complete – as well as academic rankings, our guide covers the issues which parents and students also worry about such as cost of living and local crime rates. We know that when it comes to choosing where to study, the Complete University Guide has it all."